By: Rick Landers
The Brotherhood of the Guitar sponsors a select group of very talented young musicians, to help mentor them and support their budding careers.
The Brotherhood has received solid support from both Ernie Ball Inc. and Guitar Center over the years, as it reaches around the globe in search of a new generation of guitar talent.
Brian Ball, president, Ernie Ball, Inc., has been working with legendary rock photographer, Robert M. Knight, for a few years to discover and seek out new talent.
And for both Brian and Robert, it's not just about having great technique. Young guitar slingers must also have the drive to succeed, the willingness to push the envelope to become even better guitarists and performers.
Brian has a short-list of Brotherhood members named Ernie Ball Music Man Artists,  that's growing and includes a few Brotherhood musicians with talent, ambition, focus and personality that dazzle, while playing Music Man guitars.
Knight says he looks for musicians with the "it factor", something special that sets young musicians apart from their peers, a star quality.
Enter Lyric Dubee, a young man who could as easily be mistaken for a surfer dude, than as a rock 'n roll artist who's music has been coined, "Revolution Rock".  Watch him play and it's obvious, he's comfortable playing rock, pop, jazz and blues as a blend or on their own, with equal intensity.
A 16-year old who's just finished recording his third [Black Ice] and fourth albums [Combat of Love], with his previous albums garnering praise and awards, Lyric had the good fortune of having most recent CD produced by Multi-Platinum – Grammy Award winning producer, Warren Huart [Aerosmith; X-Factor; James Blunt].
"My 3rd album was recorded with four different producers in Nashville, Toronto and Barrie. I released four singles last year and the album was put on hold. Black Ice has an award winning music video. And Combat of Love was recorded in L.A., with Warrent Haurt" says Lyric.
His songwriting talents are evident on his first two albums, where he wrote all the tracks.
In 2011, the Barrie New Music Festival 2011 recognized him with its Best Young Songwriters award. And last year the festival honored him with its Most Promising Youth award.
He's on the road to greater things and he's got the goods, including the "it" factor.
We got with Lyric to talk about his career, his gear, influences, aspirations and to congratulate him on his ongoing relationship with the Ernie Ball Brotherhood. We're also looking forward to the release of Black Ice and Combat of Love.
******
Rick Landers: You've developed a style of your own that's been coined "Revolution Rock". What makes the style unique in a way that it's consistent enough to have its own name, yet different enough to not fall within another category? Or is it a mix of styles that shape shifts over the course of a song?
Lyric Dubee: The style Revolution Rock is the strong influence of other genres such as blues, jazz, country and pop, intertwined with rock.
None of the songs have enough of one genre to be categorized into a standard slot. This doesn't mean to say that any other song that is aimless or can't be categorized is Revolution Rock. Revolution Rock is the fruit of studying multiple genres and having them come together, as one, through my music.
Rick: Canadian rock has its own pantheon of musical giants with names like Neil Young, Joni Mitchell, Randy Bachman, Shania Twain, Gordon Lightfoot and more. Did you grow up figuring out their styles, their strong lyrics and maybe tracking how they built their careers from the Canadian scene before pushing their music south and beyond?
Lyric Dubee: I'd say it wasn't about figuring out their styles as much as their careers. How they honed their skills in Canada then expanded to the rest of the world. Having Canadian artists like these to follow really sets the bar high for future generations!
Rick: What gear are you running at home, in the studio and on the road?
Lyric Dubee: For all the gear-heads out there, my go-to electric guitar is a MusicMan Majesty. The go-to acoustic for me is a LJ-16 Yamaha. My main amp is a vintage beta from the '70s of the Fender Blues Deville with two twelves in it. My secondary amp is a Vox Valvatronix.
When I'm on the road I run a Pedaltrain Classic 2 geared up with a Boss DD-3, OCD overdrive, Ibanez SM7, TC Electronic Spark Booster, Dunlop Cry Baby, DVP1 [volume pedal], MXR Phase 90, Boss TU-2, and, lastly, a Boss MT-2.
I won't even get into what's on the Pedaltrain Nova 32! Between all four albums, I mainly used the following amps/heads; Fender Blues Deville, Orange TH100, Peavey Penta.
Click here to view the embedded video.
Rick: How about a shout out to your band mates and tell us a bit about what they bring to the party?
Lyric Dubee:  There are a total of four members in the band, including me. First, we have the guitar player Steve Costello from Toronto, Ontario. He's the glue of the band, making sure to keep things light and laughable, while keeping us on track.
Steve specializes in the classic guitar licks of blues and rock 'n roll. Now 22, he's played everywhere, from Poland to Los Angeles.
Second, we have our bass player, Hunter Craig. He's the one that brings life to live performances with his stage energy. He's easily one of the most energetic musicians I know!
Hunter currently resides in Los Angeles, California. He's a killer bass player who attended music schools around the country. His family traveled a lot so he was exposed to and played music from L.A. to New York, Detroit to New Orleans and Memphis, giving him the diversity of a player twice his age.
Lastly, we have Bobby Rosson the drummer from Portland, Oregon. Despite the fact that Bobby seems to be the target for all of Steve's taunts and pranks, he still manages to stay professional in rehearsals and has never shown up without knowing a song better than the back of his hand!
He has played with Portland's School of Rock for five years and has toured with the prestigious All Star Program three years in a row. In 2013, Bobby won the finals of Guitar Center's Drum-Off.
Between the four of us, we manage to have as much fun onstage as off.
Rick: When did you join The Brotherhood and has being a member changed your perspectives at all with respect to how to move your career forward, as well as what not to do to stall it?
Lyric Dubee: I joined the Brotherhood in July of 2014. It's great to be part of an organization with like minded individuals who support one another.
It's a bit like an extended family and I've met many great musicians throughout the world through the Brotherhood that I probably wouldn't have met on my own. Hopefully one day soon we will do a Brotherhood tour as a group which will help advance everyone's career and be a lot of fun!
Rick: What other interests or ambitions do you have that keep you busy besides music?
Lyric Dubee: I do have many other interests and ways I invest my time, other than music. I'm constantly reading and have a novel I'm into. I love personal fitness, so whenever I have spare time I'm at the gym, running, or cycling! I seem to spend the remainder of my free time, however little it may be, drawing!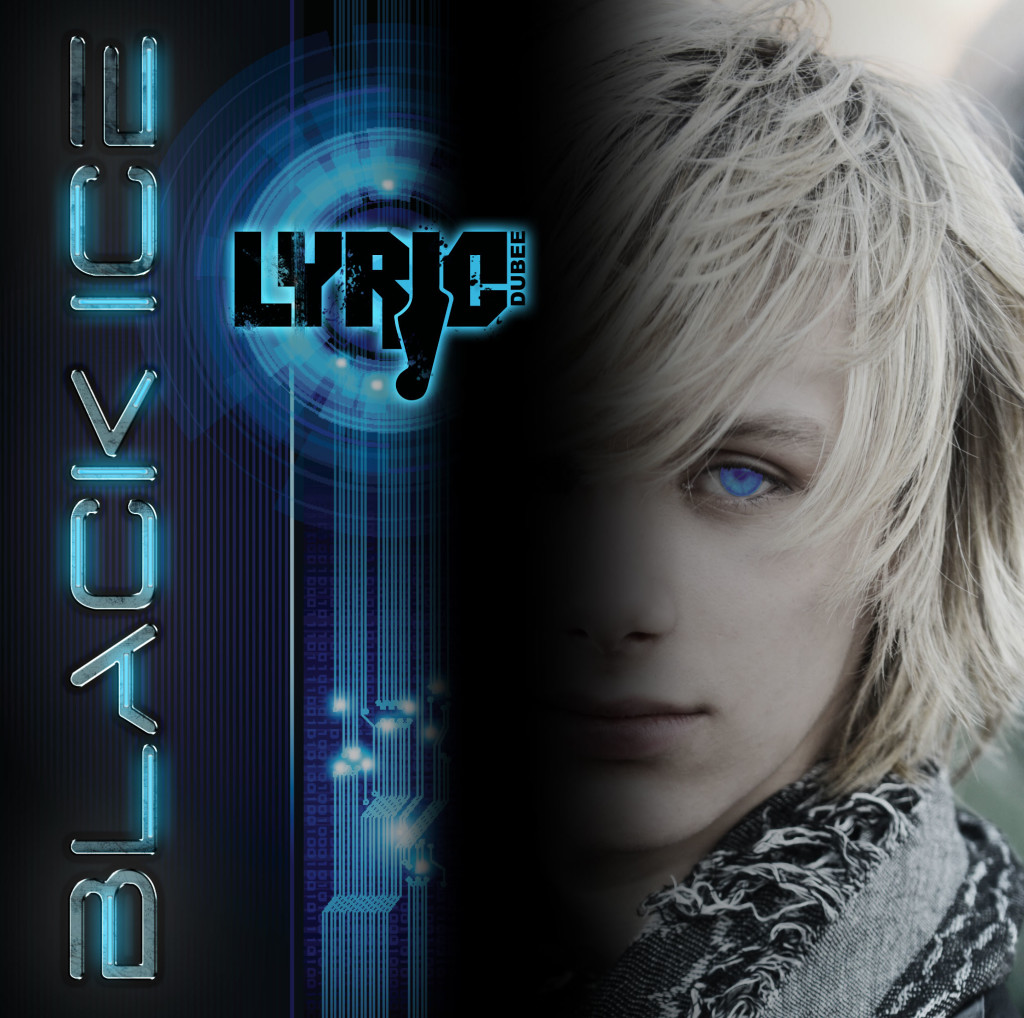 Rick: Being in a position to be releasing your fourth album at 16 is very impressive and more so because they've been so well received. Do you find that it's a natural thing for you to come up with solid melodies and meaningful or catchy lyrics, or do you sweat through this stuff?
Lyric Dubee: I'm an extremely lucky individual in the fact that I don't often have issues coming up with ideas for any of my songs. There are always the usual road blocks that every writer hits and I struggle with them too! I often leave then revisit the song, or I push through it. I think of songwriting like a maze. If you get lost, find another way around, or climb over the walls!
Rick: As the sponsor for The Brotherhood, Ernie Ball Guitars has connections with the top guitarists in the world. Have you had opportunities to meet some or get on stage and trade licks? If so, what was that like?
Lyric Dubee: I've met Albert Lee at NAMM, but haven't spent much time jamming with many of the MusicMan artists yet, but I'm looking forward to when I do!
Rick: Have you been comfortable in the recording studio from the beginning or are you now finding yourself more comfortable and more game to experiment or be hands-on?
Lyric Dubee: I've never really been uncomfortable in the recording studio! Thinking back even to when I recorded my first album; it was something that I thoroughly enjoyed.
In the studio you can make as many mistakes as you like and always be able to go back and fix them,  by rerecording a certain track in the mix. Of course, now that I've been recording for six years I have more ideas to offer and it's more of a hands-on experience.
Rick: What's happening now with your fourth album recordings? Have a release date yet? Are they finished and do you have any ideas as to what you want to call the new album?
Lyric Dubee: The 4th album is now completed and will be released in September! The new album will be called Combat of Love. This album took me on a different path doing some co-writes and even a cover of New Order's "True Faith".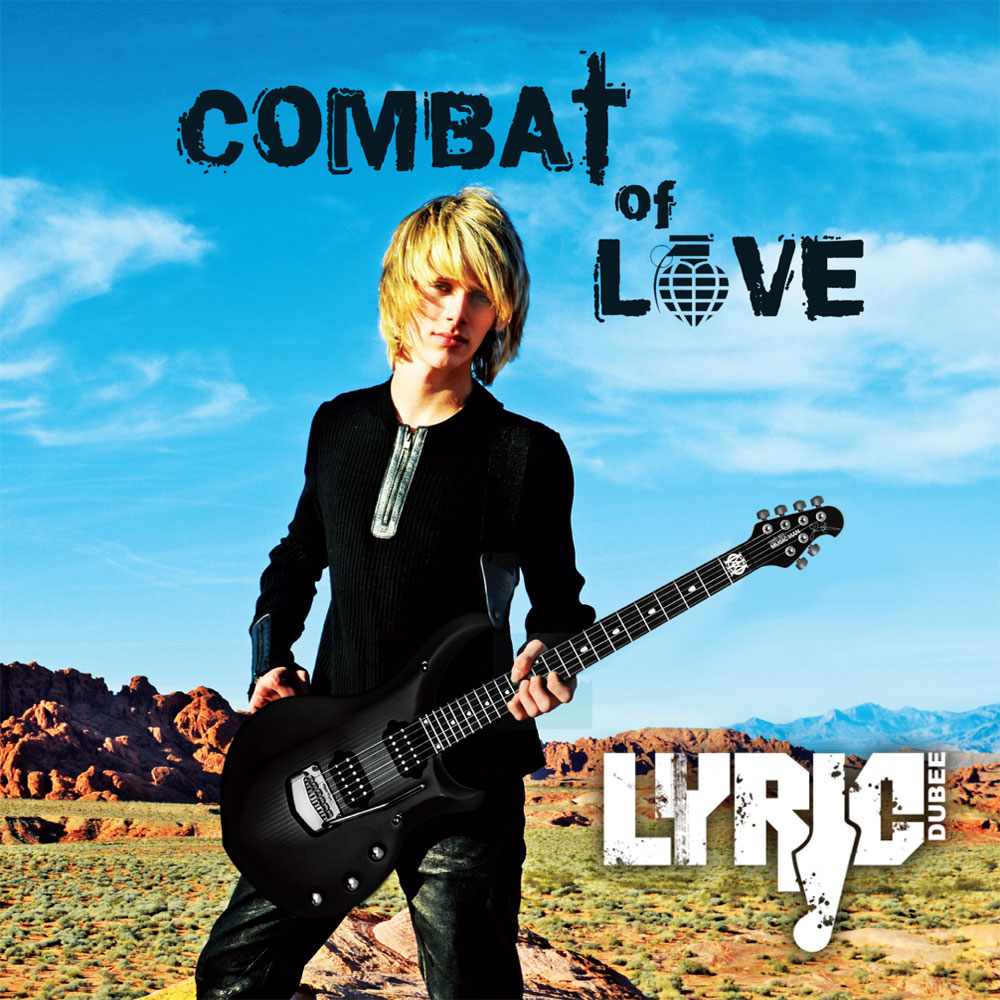 Rick: At what point does a young artist have to leave the Ernie Ball Brotherhood and when that happens how you do think you'll be able to help a new generation of young artists?
Lyric Dubee: You have to be 13-25 to join, but once you're in you're in for life. For the last two years I have volunteered at a local elementary school to teach music and I love inspiring the next generation to discover the joys of music. 
Rick: The world is a big place and there are lots of places to see…and tour. Tell us where your dream tour would take you, artists you'd like to tour with and why.
Lyric Dubee: A dream tour for me would be a full world tour! As far as who I'd like to tour with, I'd have to say a band like 30 Seconds to Mars. To be honest, it changes by the day. There are so many amazing bands and artists that I would love to tour with!
LINKS
Facebook: https://www.facebook.com/lyric.dubee
Youtube: https://www.youtube.com/user/Lyric186
Instagram: https://instagram.com/lyricdubee/
Twitter: https://twitter.com/LyricDubee

The Brotherhood of the Guitar- Lyric Dubee Talks Revolution Rock
Source: Guitar International Magazine