Press Release
Source: Conqueroo

Selective Memories: An Anthology offers 41 reasons Luther Russell is so highly regarded by his peers and so treasured by fans who have fallen in love with his eclectically personal songs, which careen rambunctiously among power pop, rootsy Americana, folk-rock, punk, funk and country.
This 2-CD compilation, due Feb 23rd, 2018, via Hanky Panky Records (and as a double cassette on Burger Records), also provides newcomers a wonderful introduction to an artist whose work critics have compared favorably to Wilco, the Replacements, Ryan Adams, Elliott Smith, and Big Star.
Big Star's drummer Jody Stephens, who plays in the duo Those Pretty Wrongs with Russell, describesSelective Memories as "an epic musical landscape that takes you from painted deserts to graffiti'd urban walls. All united by melody and colorful production."
Russell fans will rejoice to discover that this retrospective, spanning 30 years of music-making, heavily favors previously unreleased material — 25 of the 41 tracks, to be precise, are being issued for the first time.
There are two early demos ("Got Me on My Knees" and "Interstate 68 Blues") by the Bootheels, Russell's teenage band with Jakob Dylan, and one recording ("Smoke Signals") from Federale, his short-lived group with ex-Black Crowes guitarist Marc Ford.
Additionally, the collection holds songs — both released and unreleased — from Russell's time fronting the 1990s band the Freewheelers (which put out albums for David Geffen's DGC Records and Rick Rubin's American Recordings) and from his solo outings.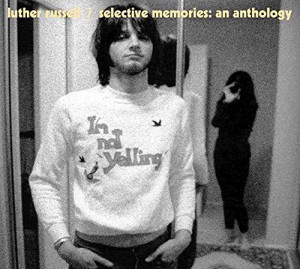 The anthology also comes with a booklet featuring the artist's own track-by-track annotations as well as liner notes by veteran music writer Bud Scoppa and Larry Crane, editor of Tape Op Magazine.
While you may not know it, chances are that you probably have heard Russell's work without realizing it. His songs have appeared on all three major TV networks along with HBO and Showtime. He also co-wrote two tunes on Weezer's 2016 Grammy-nominated self-titled album, and was one of the performers in the recent concert film Thank You, Friends: Big Star's Third Live … And More.
That Russell selected "The Sound of Rock & Roll" from Medium Cool to close Selective Memories makes perfect sense. He strongly disagrees with the notion that rock no longer has a social significance.
"Rock and Roll will never die," he says, "because it's human and more about an attitude than a sound. Kendrick Lamar is rock and roll. Ice Cube is rock and roll. Coltrane is rock and roll. To me at least — no one can kill Rock and Roll, because it's a state of mind."
A state of mind you will experience with Selective Memories.

Selective Memories with Luther Russell
Source: Guitar International Magazine