By: Rick Landers
Few have cast a musical spell as far, as wide and as deep as the legendary singer-songwriter Jimmy Webb. Since he was a teen, he has gifted the world with songs that resonate with a warmth rooted in the finest fusion of traditional American folk and pop, always lyrically eloquent and a style that is masterful in its melodic expression.
Sitting upfront at his recent show at The City Winery, in Washington, DC, Webb's piano chops showed he's not simply grounded in the complexities of his piano.
There are moments when he becomes one with the harmonics, as he moves  reverentially closer to the soft percussive sounds, as if something delicate, fragile will be lost if his touch, his phrasing cascades  in a manner that loses its grace.   These are precious intimate moments of perfection that, when shared, are deeply profound.
It's clear that Jimmy Webb is a national treasure, our treasure, for the evening.
After an exquisite piano performance from Robin Spielberg, Jimmy nonchalantly walks on stage to greet his new friends, who've come from the D.C. area and beyond, as he eases himself on the bench of his grand piano.
Dressed in a business suit and grizzled with a peppered beard of black and gray, he shows up with no celebrity flash. There's something regular, normal about him that belies the gravity of his name. This is "the" Jimmy Webb, the guy who wrote a string of hit songs that helped define American music – "By the Time I Get to Phoenix", "Wichita Lineman", "Galveston", "MacArthur Park", "Up, Up and Away" and more.
And our new friend, Jimmy Webb, offers them all to us this evening. We could be in his living room, sitting around a campfire…the room feels downright neighborly and his stories of friends like the great Glen Campbell, Frank Sinatra, David Crosby, Art Garfunkel, Graham Nash, Johnny Rivers, Richard Harris are filled with a genteel humor, clever spins, sandwiched between hit songs and insightful tidbits of his songwriting experiences. Webb make us laugh, swoon and sing along.
He carries us all along through the night, and one that ended far too soon.
"Wichita Lineman" opens the show and the woman next to me, an Irish singer-songwriter in her own right, Siobhan O'Brien, turns to me in tears, whispering to me that she's never cried during a song in her life. It's not just because the song is so damned good, it carries us back to our past, and emotions swell as we mouth the lyrics, trying not to sing so loudly that Jimmy hears us bursting out in song. "Lineman" is a song best defined by the late Glen Campbell, who not only gave Jimmy's songs a perfect voice, but who also became a lifelong friend of the songwriter.
"MacArthur Park" was a tune notorious, meaningful or meaningless, profoundly befuddling, yet so interesting in its execution and melodically captivating that today it's considered a classic, even a masterpiece. Jimmy revisited it with us, telling us how it was a hard sell, until Richard Harris, the contrarian, grabbed it and gave it life. And, as Jimmy played hard and came to the songs terminus, he was pounding and muscling the keys, reminding us of its majesty.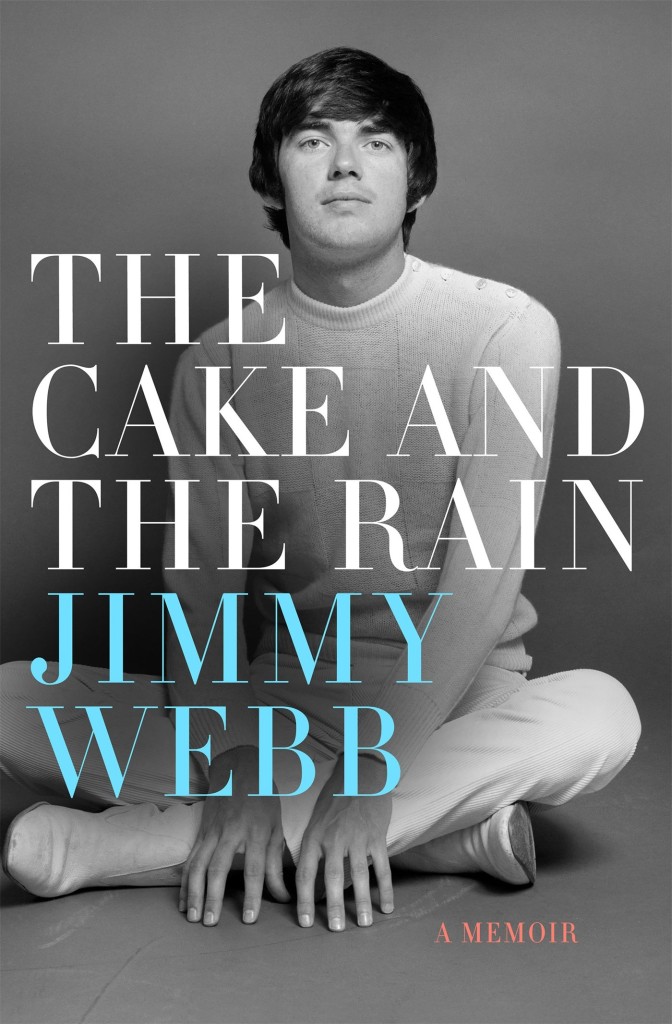 Then Webb tells another story about the song and Al Yankovic that you'll need to find out by going to a Jimmy Webb show – no need to be a spoiler here.  And, Jimmy mentions Heironymous Bosch, gets a laugh and in a manner that makes clear that he works from an assumption that his audiences are well read and knowledgeable in the arts and can connect the dots.
Along the way, Jimmy planted a few well-known names in his storied banter that include his times with Johnny Rivers at the Monterey Pop Festival, greeting Crosby and Nash as they were leaving a session with "Artie" Garfunkel, and a bit about Campbell's Wrecking Crew days that will remain "in wraps, until you get yourself to one of Jimmy's gigs.
And, of course, a Jimmy Webb concert can't be finished until he reaches into his bag of tricks to hand out a song first recorded by Johnny Rivers (1965), and what Frank Sinatra called the "greatest torch song ever recorded", "By The Time I Get to Phoenix". It's a heaven send of a song, so simple, yet so decidedly perfect, we all are rapturous that we're hearing the man, the voice that made it real.
Webb and his wife, Laura, had been up travelling many miles to get to D.C., still after the show ended, they stuck around while Jimmy greeted everyone personally, signed his book "The Cake and the Rain" and the two were most gracious to all, until the D.C. Winery closed shop and it was time to hit the road.
Jimmy Webb's 2019 TOUR continues and while in route his latest release, Slipcover, is hitting the airwaves now, with instrumental covers of some of the finest performers of our time. If the master shows up anywhere near you, you owe it to yourself to grab a ticket and settle in to an evening of musical grace.

National Treasure Jimmy Webb at The City Winery, D.C. Releasing SlipCover Album!
Source: Guitar International Magazine