By: Robert Cavuoto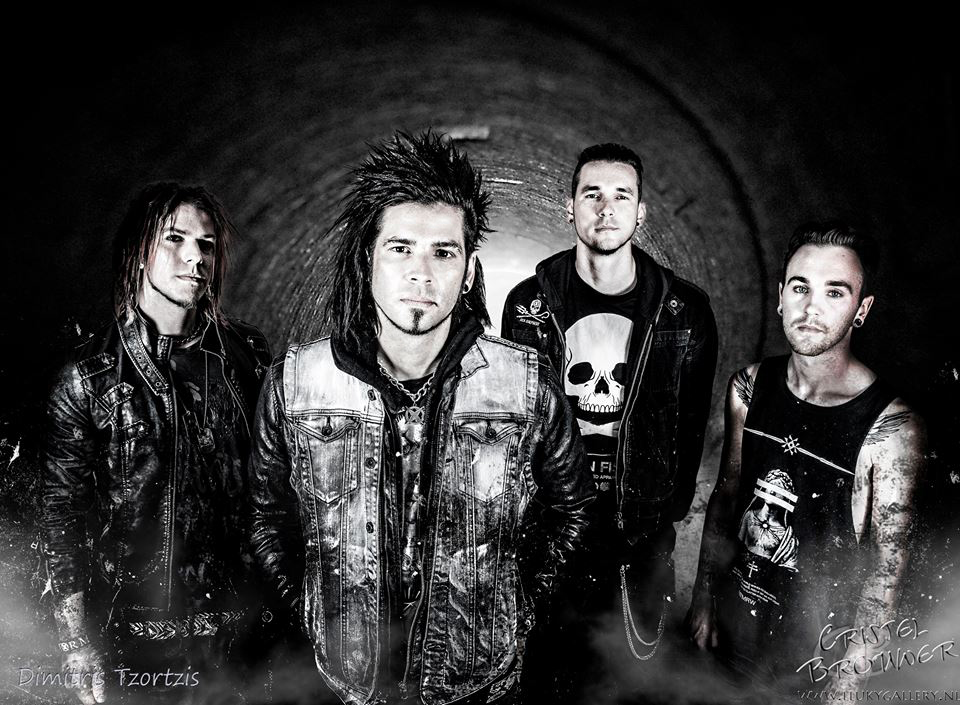 Like A Storm is blazing a trail across the U.S. with their distinctive brand of hard driving metal. Brothers Chris Brooks [lead vocals, guitar, didgeridoo, keys/programming], Matt Brooks [vocals, lead guitar, keys/programming], and Kent Brooks [bass, vocals, keys/programming] wrote and recorded their second CD, Awaken the Fire, amidst touring with such acts as Alter Bridge, Shinedown and Creed.
The brothers who have a unique approach and work ethic when it comes to song writing and who are dedicated to delivering the highest quantity musicianship possible.
I caught up with guitarist, Matt Brooks, while on tour to chat about their writing approach, as well as what lies ahead for the band!
******
Robert Cavuoto: Tell me about your approach to writing and recording relentlessly to develop your latest CD, Awaken the Fire?
Matt Brooks: We have a different way of operating, as we all grew up in different bands and all acting as primary song writers. We only started playing together just before moving to North America from New Zealand. So, when we went out on tour, the three of us get so much inspiration from the live shows, the bands we see, and the people that we meet.
Everyone brings their ideas to the table and we pick the ones that we feel the most passionate about. The process of finishing the song then becomes a team process. Awaken the Fire was not only written on the road, but also recorded on the road as well. We would walk off stage and go back to our hotel room at night to record using our mobile recording rig.
Robert: You guys are incredibly dedicated to your craft!
Matt Brooks: Honestly, it was a cool experience. Typically, when you record a CD you are in the studio for six months or a year and you can get quite divorced from the experience of playing live. When we are writing and recording immediately after coming off stage there is so much energy and adrenaline that is seeps into the music.
Robert: How many songs did you write for this CD?
Matt Brooks: We probably chose from a batch of 50 songs. We have an infinite number of riffs and lyrical ideas that are always flying around. Not only did we set out to make the best record we could, but to show people our range and diversity. We wanted to show what our band was all about and the selected songs were based on variety, as much as just being a great song.
Click here to view the embedded video.
Robert: Tell me about the band's name?
Matt Brooks: We were looking for a name that no one had take and, as you can imagine, every possible name has been taken. It was important to find a name that summed up what we were about. We have always been drawn to music that was thematic, cinematic, and powerful. The phrase "Like a Storm" is used in one of earlier songs and felt it captured the vision of the band perfectly, so we decided to use it.
Robert: Who are some of your personal influences when it comes to songwriting?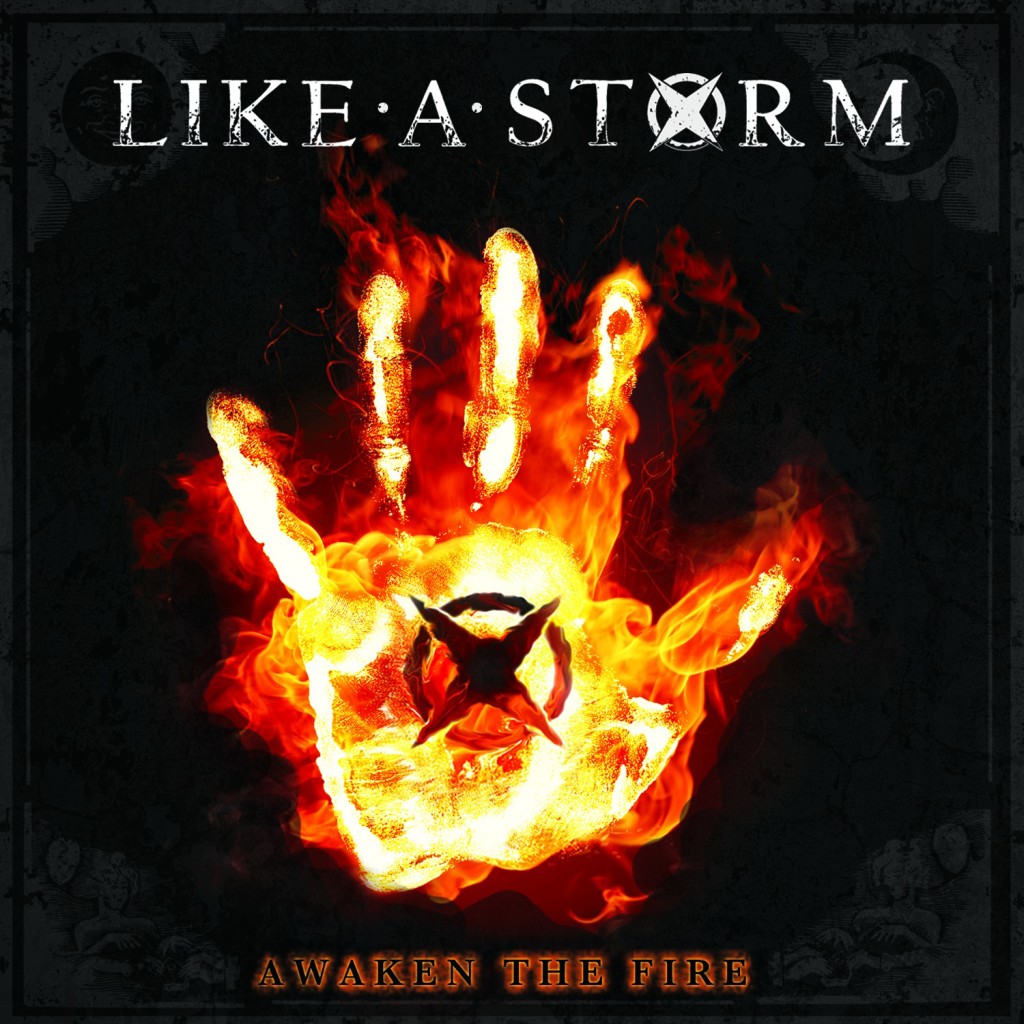 Matt Brooks: I can answer for all of us, as well as myself. My parents were huge fans of The Beatles, The Eagles, and Credence Clearwater Revival – the classic iconic bands. Those artists were the benchmark for writing. I grew up wanting to write the songs that people would walk away singing in their head. As we got more into rock music and playing guitar, the bands that inspired me were Tool, Metallica, and Nine Inch Nails – band's with great heavy songs. Music that was interesting and touched me.
Robert: I can hear the great programming in your songs that's reminiscent of Nine Inch Nails.
Matt Brooks: Thank you, we all started off playing piano – all three of us. I think programming is in our subconscious. When I write a song on guitar I automatically hear the programming to go along with it.
Robert: I particularly like the song "Six feet Under," can you tell be some of the history or back story behind its creation?
Matt Brooks: It started with a guitar riff that our singer Chris came up with. It was a riff that we all thought was bad ass. We were determined to write a song around it and it soon became a labor of love. We had the idea for the song, the lyrical music, and guitar riff and we worked on it until we had achieved that same feeling we had when we first heard the riff.
Robert: What made you select "Gangster's Paradise" to put on the CD?
Matt Brooks: We have a mobile studio and the thing about it is that you can work every day and get lost in a black hole of recording. We decided were going to take the night off and have some dinner and drinks. "Gangster's Paradise" came on in the restaurant, as it was one of our favorite songs growing up,
Even though we were out taking a break from the studio, the studio wasn't taking a break from us. We starting talking to each other how cool it would be for some rock band to do a cover of that song. Being a rock band and having a mobile studio we decided to give it a go. It became our midnight project.
At the end of the night we would shut down recording and fire up "Gangster's Paradise" and Frankenstein it. By the end of our recording, it sounded so cool that we felt that we had to put it on the CD.
Robert: What does Coolio think of your version?
Matt Brooks: [Laughing] I don't know if he heard it, but a friend of his came up to us in Las Vegas and said that they will bring him to a show the next time we are there. So who knows?
Robert: What do you think has been your biggest challenge, both musically and professionally, so far in your career?
Matt Brooks: I feel like the whole thing has been a tremendous learning curve. We knew that that when we came to America that we would be jumping from a small pond into the ocean, but wanted to come a place where some of the greatest bands are from. Where the standards for musicianship and songwriting is high. The hardest thing has been throwing ourselves into the pool with so many talented musicians and then making sure that what we are doing competes with them on that level.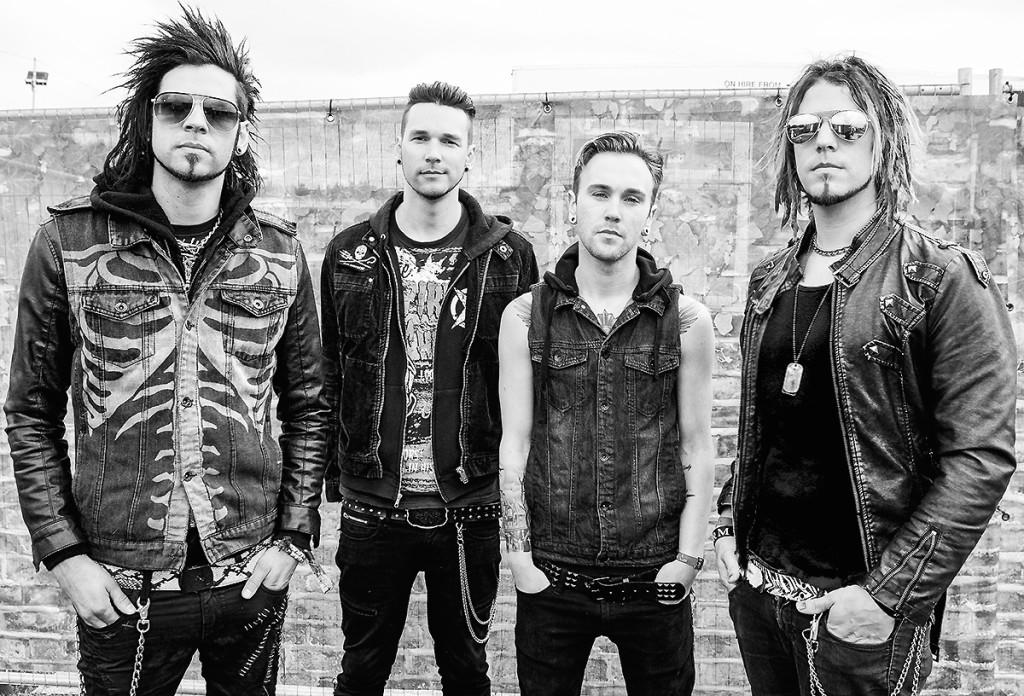 Robert: You are touring the U.S. until mid October, what's on the horizon for the band?
Matt Brooks: We have a few festivals coming up and then we are gearing up for a tour of the states in November and December, which will be our first nationwide headlining tour. 
In a few weeks we will be releasing a new music video "Become the Enemy" which was such an awesome experience. We had a fire marshall come down to the shoot and set a whole bunch of stuff on fire. We got to live out these pyromaniac fantasies as we set our guitars and drums on fire. We stood in a fire circle that resembled our star logo. I can't wait for the world to see it!

Matt Brooks of Like a Storm – Awaken the Fire is Thematic, Cinematic, & Powerful!
Source: Guitar International Magazine