Press Release
Source:  Albright Entertainment Group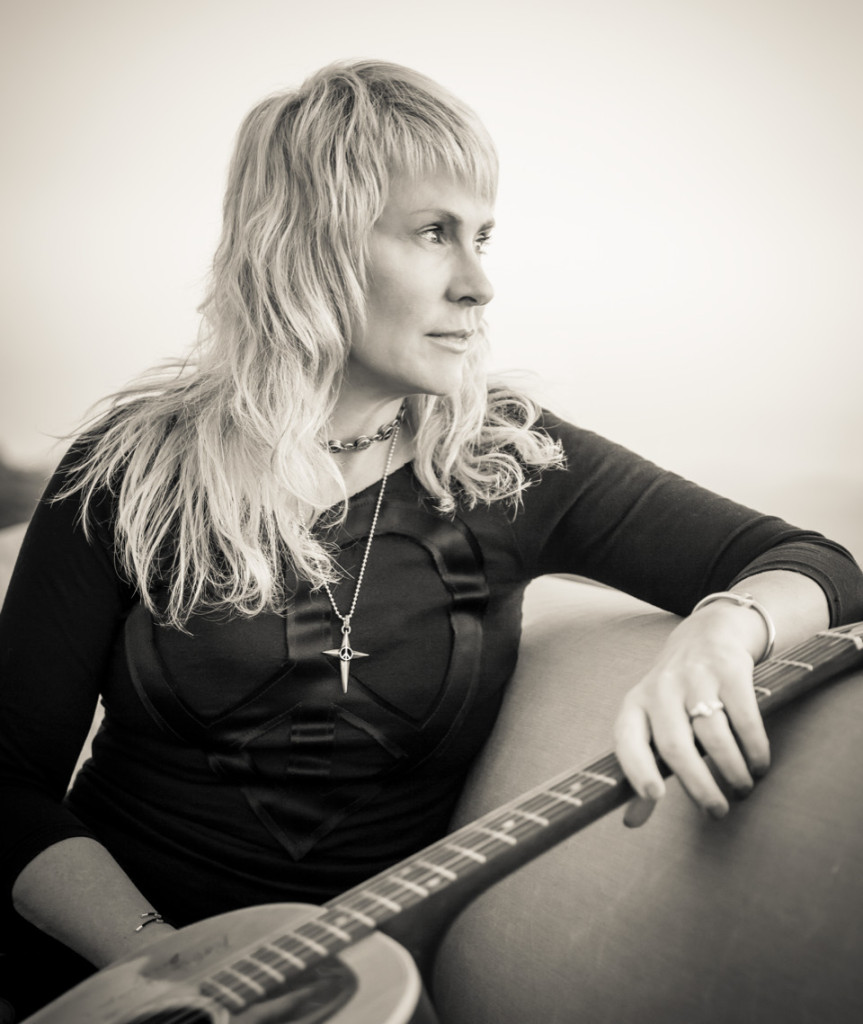 If you've always been intrigued by the shapes and sounds of the electric guitar over the years, you're in for a visual and educational experience like-no-other beginning Sunday, June 30, when the Museum of Design Atlanta unveils its newest and long-awaited exhibit of Lisa S. Johnson, Wire & Wood: Designing Iconic Guitars.
The inaugural guitar exhibit, which is expected to last through the end of September, explores the basics of guitar design while also considering how some guitars have become icons, how they reached this status, and how technology will affect the instrument in the future.
Iconic guitars to be featured at the exhibit include those owned, played or endorsed by such guitar greats as Junior Brown, Bo Diddley, Billy Duffy, James Hetfield, Orianthi, Buck Owens, Rich Robinson, St. Vincent, Derek Trucks, Steve Vai and Jack White, representing such major guitar manufacturers as Ernie Ball, ESP, Fender, Gibson, Gretsch, Ibanez and PRS (Paul Reed Smith). Jack White's featured guitar is a custom "Diddley Bow" that he created for the 2008 documentary, It Might Get Loud.
In addition to the actual guitars on display, one of the highlights of the Wire & Wood: Designing Iconic Guitars exhibit will be the numerous guitar "as art" images provided by renowned photographer Lisa S. Johnson.
Armed with a macro lens, laser-focused eye for detail and a unique, singular vision, Lisa S. Johnson's "guitar art" has become embedded in pop culture's six-string consciousness since the release of her critically-acclaimed deluxe leather bound coffee table debut, 108 Rock Star Guitars, on October 8, 2013 and its subsequent softcover edition published by the venerable Hal Leonard Corporation in November of 2014.
The book was a 17-year journey that all began when she photographed the legendary Les Paul's ancient Gibson during one of his famed sets at the Iridium club in New York City and the rest, as they say, is history. The book is registered with the Smithsonian Library and received the prestigious Graphis Silver Design Award in 2014.
Lisa S. Johnson, the "Image Consultant to the Curator" for Wire & Wood: Designing Iconic Guitars, is thoroughly excited about her participation in the forthcoming exhibit, stating, "It's been such and honor and pleasure to work with curator W. Todd Vaught and MODA Executive Director Laura Flusche on this amazing exhibit that truly represents everything I'm all about as a photographer… recognizing, capturing and displaying the guitar as art. Whether you're a musician or just a fan of music, you'll love this exhibit."
Vaught brings over 20 years of experience in multi-disciplinary design, management and story-telling to bear in Wire & Wood: Designing Iconic Guitars.
His interest in all facets of design, including architecture, interior design, graphic design and industrial design inform his interest in curating and designing exhibitions that weave together various media to tell compelling stories.
Over the past two decades, Lisa, as a true pioneer, has photographed more than two hundred one-of-a-kind guitars, perhaps more than any other photographer in the history of music. Her passion for the art and design of the guitar is unparalleled.
Some of her famous guitar images that will be on display at the Wire & Wood: Designing Iconic Guitars exhibit at MODA include Dave Mustaine, Willie Nelson, Tom Scholz, Brian Setzer and Zakk Wylde along with an unpublished image of Eddie Van Halen's prized "Frankenstrat" and a never-before-seen image of Dave Grohl's guitar. Visitors to the exhibit will be among the very first to see it! As for Van Halen's "Frankenstrat," it's so iconic that a copy of it is housed in the National Museum of American History, part of the Smithsonian Institution in Washington, D.C..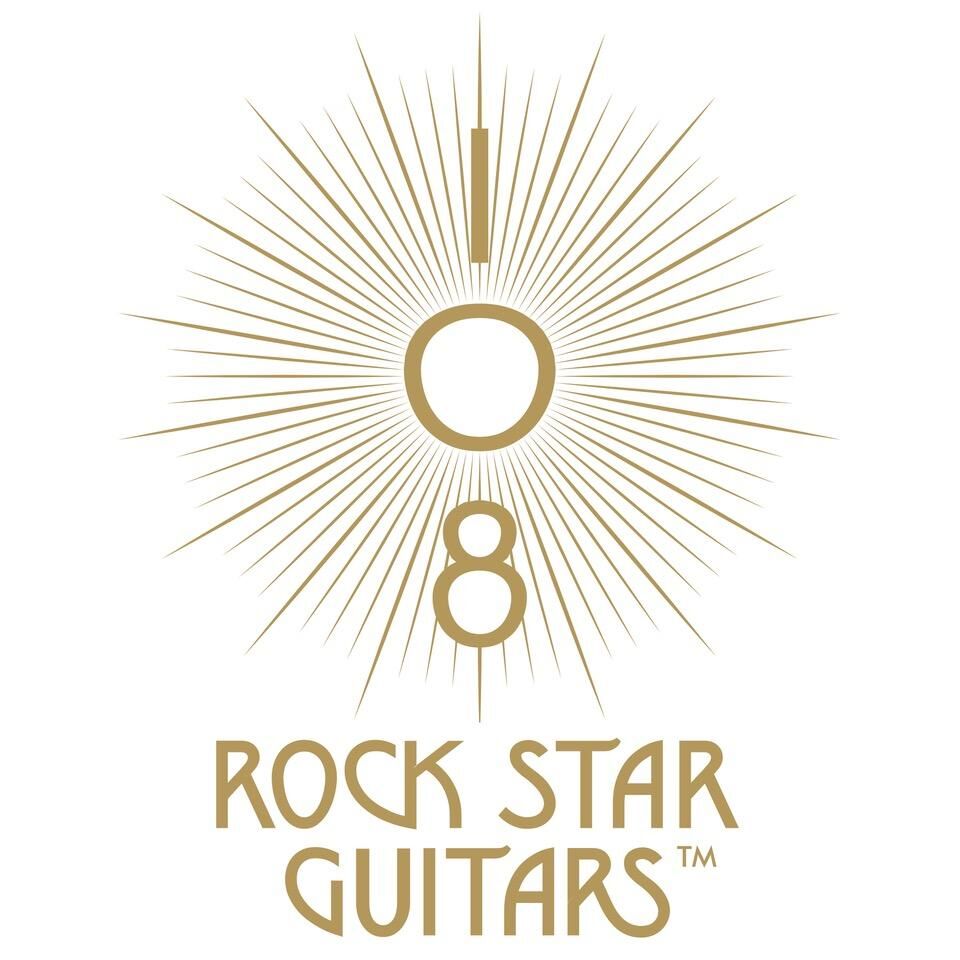 Wire & Wood is all about the guitars that created some great music, live on stage and in the studio, since the instrument's inception.
Music is the universal language and this exhibit is great for all ages!
MODA's mission is to advance the understanding and appreciation of design as the convergence of creativity and functionality through exhibitions, education, and programming for visitors of all ages.
MODA's exhibitions invite visitors  to learn about the power of design by participating in its processes with programs that empower children and adults to try on the mindsets of designers and to begin to think a little differently about the challenges that our world presents.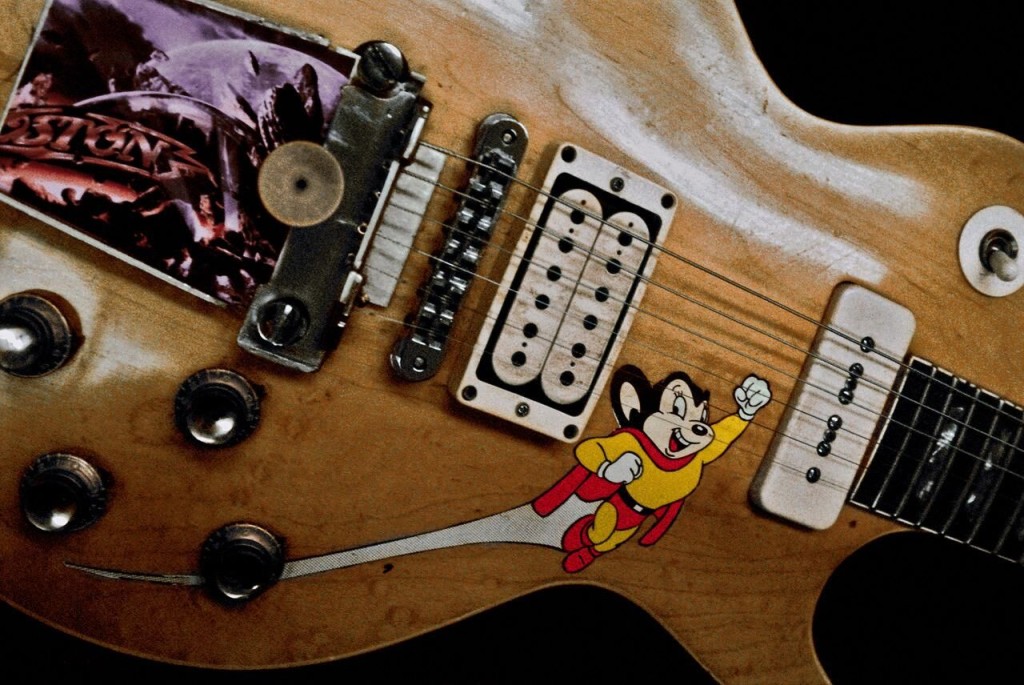 Located in Atlanta's vibrant Midtown Arts Corridor, MODA, a Smithsonian Affiliate, holds the distinction of being the Southeast's only museum dedicated solely to the study and celebration of all things design.
Copies of 108 Rock Star Guitars (both hardcover and softcover versions) will be sold at the exhibit.
For additional information on the Museum of Design Atlanta (located at 1315 Peachtree Street NE, Atlanta, Georgia 30309) and the Wire & Wood: Designing Iconic Guitars exhibit, please visit HERE.
THE WIRE & WOOD: DESIGNING ICONIC GUITARS EXHIBITION WILL INCLUDE:
THE DESIGN OF THE GUITAR 
Guitars are instruments of sound, but they have strong visual impact. While the individual components of every guitar are largely the same, they can be assembled in many different ways to create an endless variety of products. Does the shape, species of wood, or the length of the neck impact the sound?  Does form follow function or is image king?  Will the guitar continue in traditional form or will technological advancements change it? Wire & Wood will delve into the difference that design makes in making a guitar that sounds wonderful or creating one that is visually stunning. We'll look at how musicians have used guitars as design elements in crafting their own images.
GUITARS AS MUSICAL ICON
We will look at the design of some of the world's most famous guitars to understand how they were created and how they became icons.  Guitar pioneers Leo Fender and Orville Gibson created some of the most well-known instruments, but they are not necessarily recognized for sound as much as for their visual impact.  Fender's Stratocaster and Gibson's Flying-V are instantly recognizable to many, but what about the Mosrite Mark II, the Danelectro 59M, Kramer 5150, and Gretsch White Falcon? This section will include an installation of Flying V guitars hanging from the ceiling.
TECHNOLOGY & GUITARS 
We'll explore how technological advances have influenced guitar design in the past and how they are likely to do so in the future, including:
-Acyclic Body Guitars as demonstrated through guitars on loan
-Aluminum Body Guitars as demonstrated through guitars on loan
-Guitars made by machining / CNC with the process demonstrated in photos
-3D printed guitars as seen in an actual 3D instrument
INTERACTIVE ACTIVITIES
The exhibition will engage visitors through a series of interactive activities:
-Sound comparison of different guitars – Digital interactive allowing song samples to be compared on different guitars
-Play a song – Digital interactive allowing people who cannot play a real instrument to "play" a song
-Effects pedals – Interactive pedal display allowing users to use effects pedals
Lisa S. Johnson Website and Social Media
Official Website – www.108RockStarGuitars.com
Facebook – 108 Rock Star Guitars / Cosmic 108
Twitter – 108RSGuitars (@108RSGuitars)
Instagram – 108RockStarGuitars (@108rockstarguitars) / Cosmic_108

Lisa S. Johnson's Wire and Wood: Designing Iconic Guitars Exhibit at Atlanta's Museum of Design
Source: Guitar International Magazine