Press Release
Source: Hello Wendy PR
Wisconsin-bred, Georgia-based musician John McCutcheon is folk music's Renaissance man — Master multi-instrumentalist, powerful singer-songwriter, storyteller, activist, and author.  His recordings have garnered every imaginable honor, including six Grammy nominations. He has produced over twenty albums of other artists, from traditional fiddlers to contemporary singer-songwriters to educational and documentary works. McCutcheon's commitment to grassroots political organizations has put him on the front lines of many issues with relevance to communities and workers.  He released his 39th album Ghost Light on February 9 to critical acclaim.
No Depression – "This is John McCutcheon's 39th album – a collection of stories that for the most part is based on some truth. His storytelling is first tier and many are compelling even in some of their simplicity."
"McCutcheon mixes celebrations of small-town delights with larger issues. Like any folksinger worth his salt."
Pop Matters  – "…He is one of our great songwriters, a direct spiritual descendant of Woody Guthrie. Like Guthrie, McCutcheon is a chronicler of our intimate lives and gestures, the unconscious acts that collectively build identity, finding symbolism and great lessons in the complicated minutia of living, its collective joys and sorrows. Ghost Light offers 13 McCutcheon originals that hit home with the weight of hard truths and harder-won beauty, their collective message one of perseverance over troubles and appreciation of the small triumphs found in family and a life well and truly lived."
Knoxville News – "Decades before people were eviscerating complete strangers on social media for offering a contrary opinion, folksinger John McCutcheon was finding common ground among us all.  And he's still doing that with his new "Ghost Light," McCutcheon's often-gentle and usually poignant 39th album…McCutcheon may be in his mid-60's but he's at full stridge here…We should all be so lucky to be performing at this level 40 years into a career."
Catch this truly inspiring and joyful musician live in his craft on Thursday, April 19 at The Barns of Wolf Trap in Vienna, Virginia. Tickets are available HERE.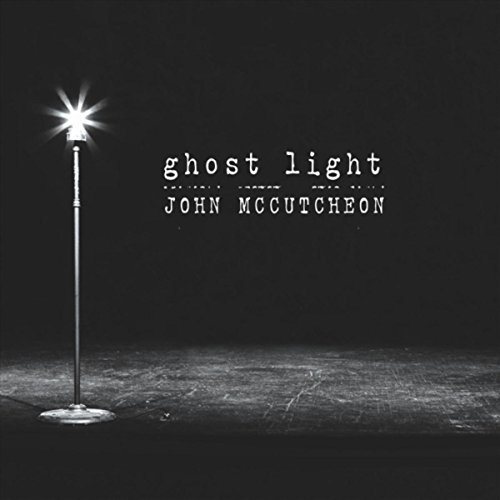 Grammy nominated multi-instrumentalist John McCutcheon at Barns of Wolf Trap 4/19
Source: Guitar International Magazine