By: Robert Cavuoto
Shock rocker, Alice Cooper, made his presence known in New Jersey when he thrilled a sold out venue at the Bergen PAC in Englewood. Alice's faithful arrived in full force and full make-up, to enjoying songs from his 45+ year career.
The tour; "A Paranormal Evening with Alice Cooper" lives up to its name with no shortage of freaks and ghouls performing alongside Alice who wields canes, crutches, swords, and knives throughout the show. The show opens with "Brutal Planet" that provides the audience with a glimpse of what is to come.
As expected this evening, Alice and crew showcased his extraordinary catalog of music.
In a heavily fueled high energy performance, Alice performed a combination of classic songs; including "I'm Eighteen," "No More Mr. Nice Guy," "Only Woman Bleed," "Be My Lover," "Under My Wheels," and "Billion Dollar Babies," to newer songs like "Paranoiac Personality" and "Fallen in Love." He even brought back from some older tunes like "Poison" and "Woman of Mass Distraction" as well the deep cut "Serious."
There is a distinct stage chemistry and comradery between the band members as I can see why Alice assembled such a great group of musicians with Chuck Garric on bass, Glen Sobel on drums, and Nita Strauss, Ryan Roxie, & Tommy Henriksen on guitar.
,/center>
Like a well-oiled machine each member working in perfect harmony with the other. They ran the stage, interacted with the audience, and sang all the background vocals – they are truly a high performing band.
During "Halo of Flies" the band met at center stage and brought the necessary firepower to the night with a thunderous pyrotechnic guitar assault on the audience.
A highlight of the show came during "Ballad of Dwight Fry" when Alice is medicated by the psychopathic Nurse Rozett, put into a straight-jacket by ghouls, then beheaded in a guillotine while the band plays "I Love the Dead" with Chuck singing the infectious chorus. Alice had the frenzied crowd right where he wanted them and owned the night!
The show offers spectacular lighting that accents the mood of each song coupled with giant backdrops revealing a piece of artwork to reflect the song or theme of the tour which was Alice's eyes light up, with spiders inside.
Columns of smoke shot up from the floor on certain song performances and during the encore of "Schools Out," the band had so many fireworks it looked like the July 4th indoors!
It's all done in great fun for this grueling 90-minute high energy campy show. The band had the fans standing on their feet all night, and the applause that followed every song was clearly heartfelt. Not many bands today truly embody the spirit of a rock n' roll. Many try, only a few succeed, and Alice and his band always hits the high water mark, out ghouling and schooling them all.
GALLERY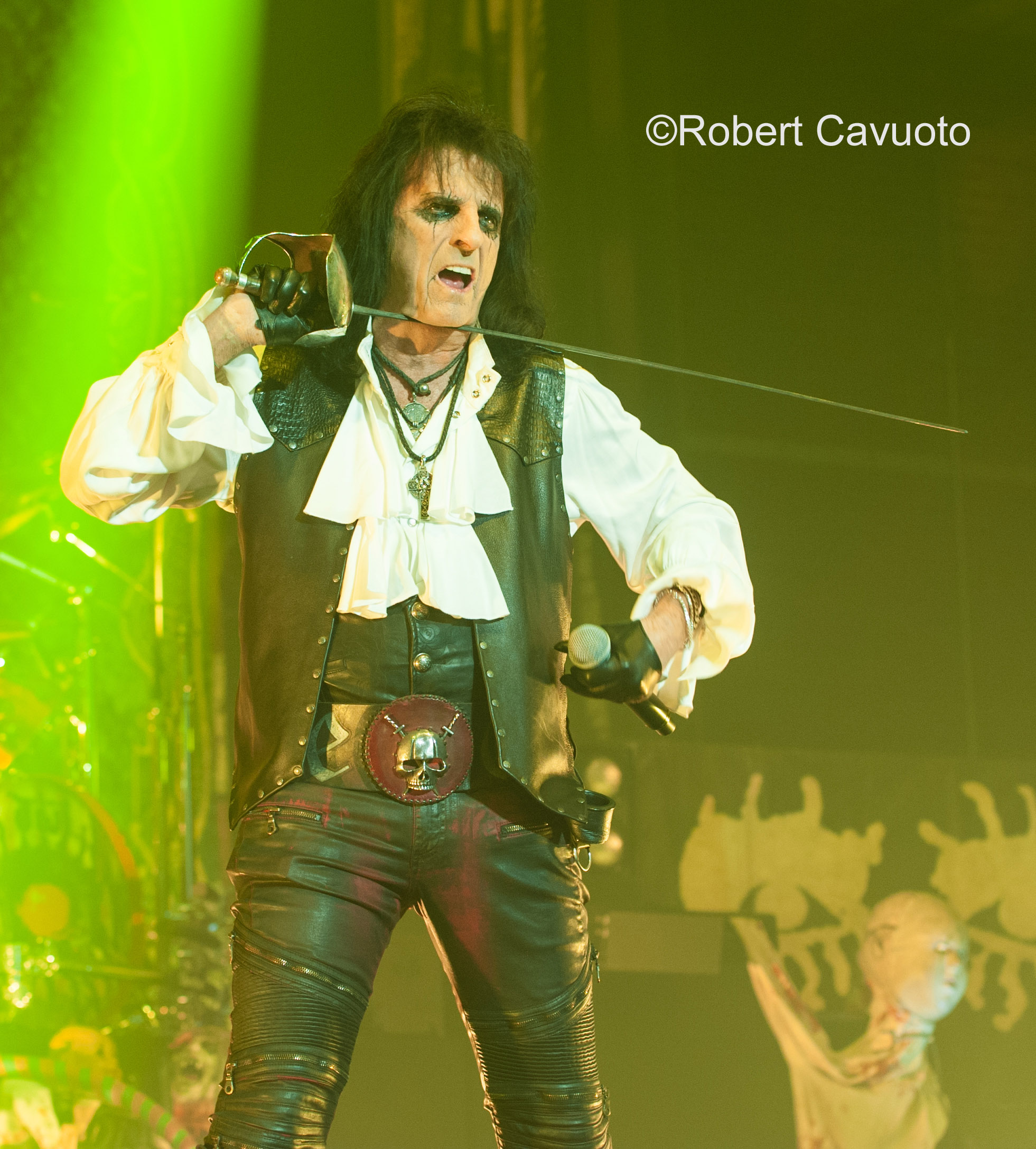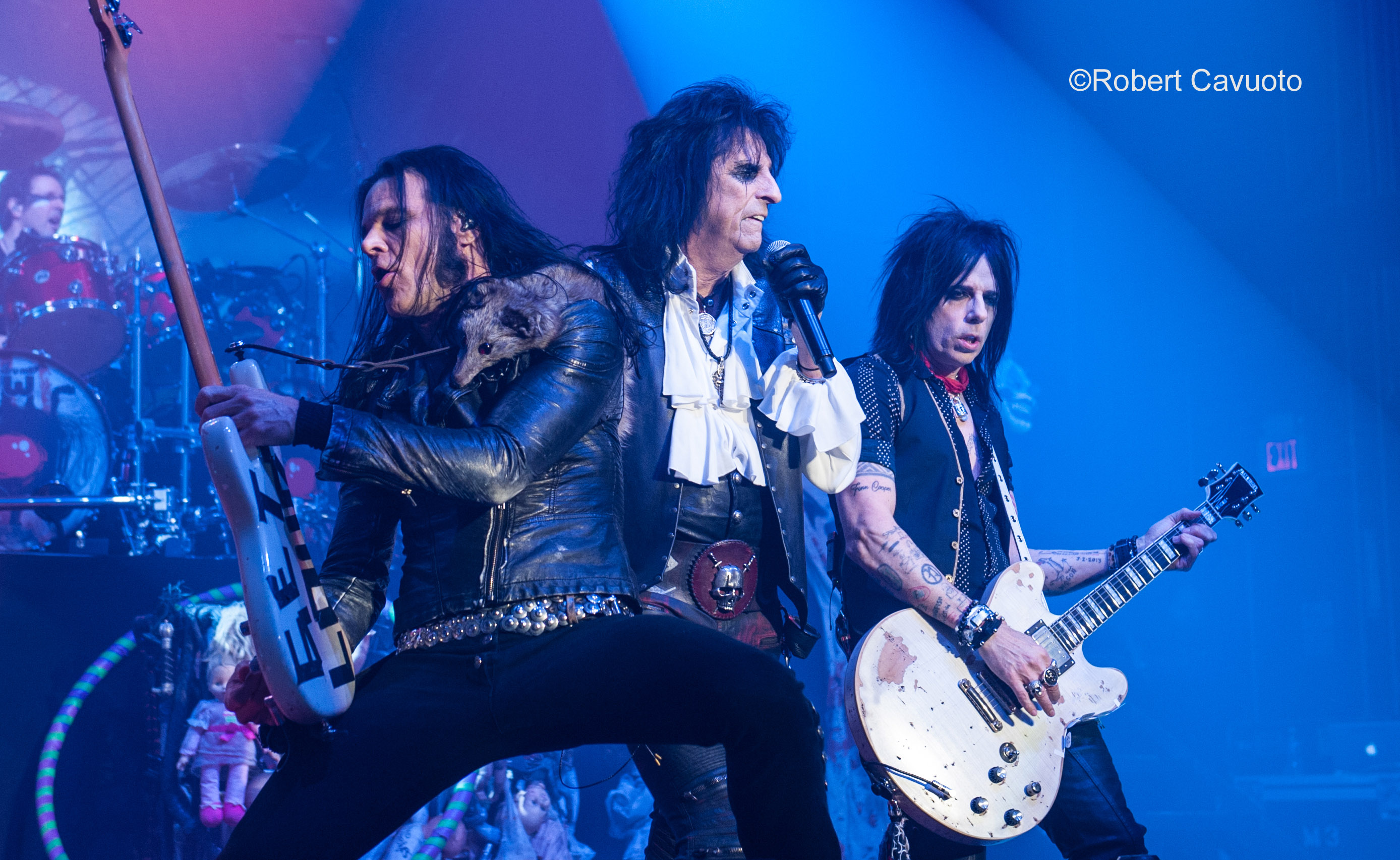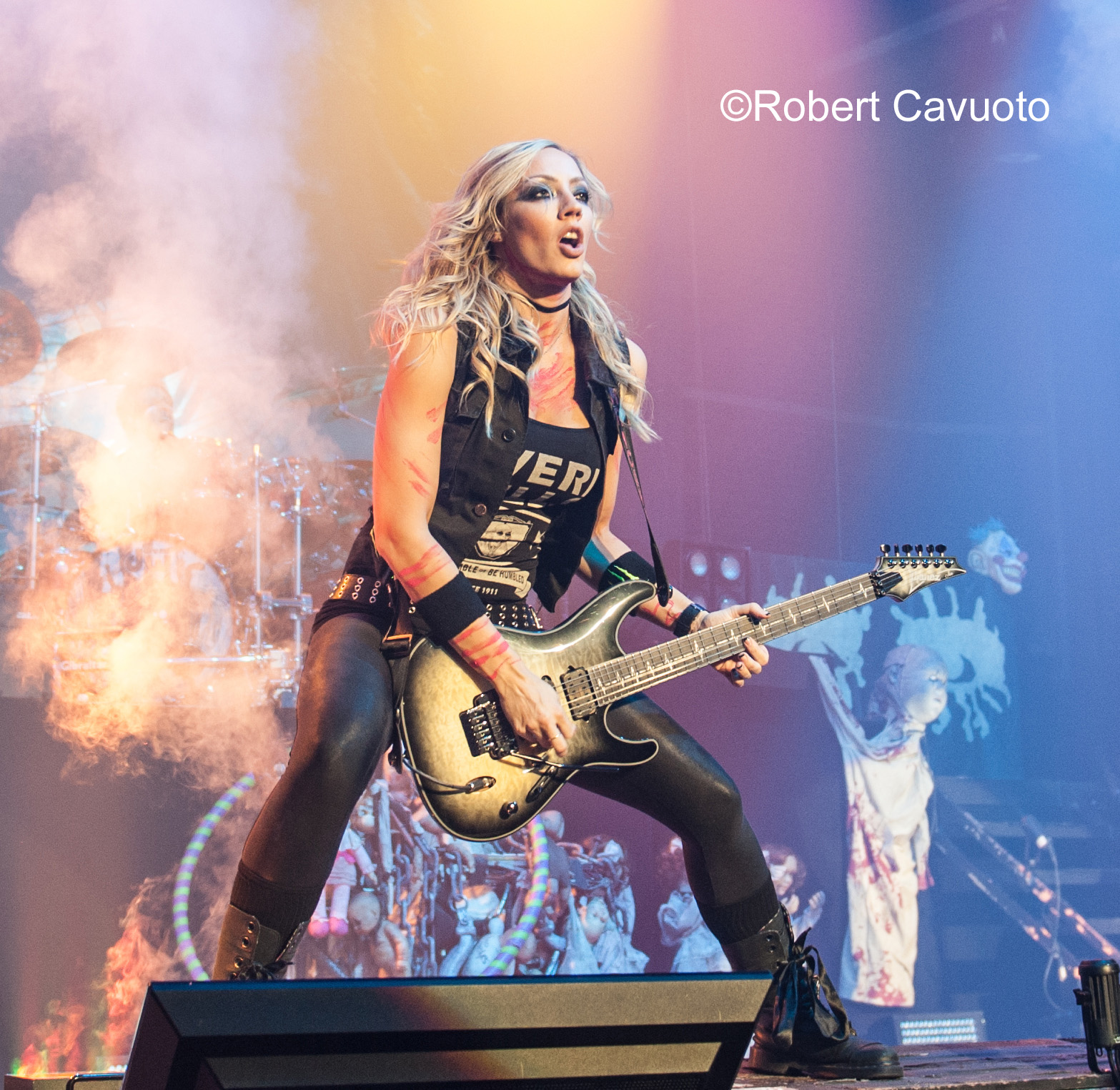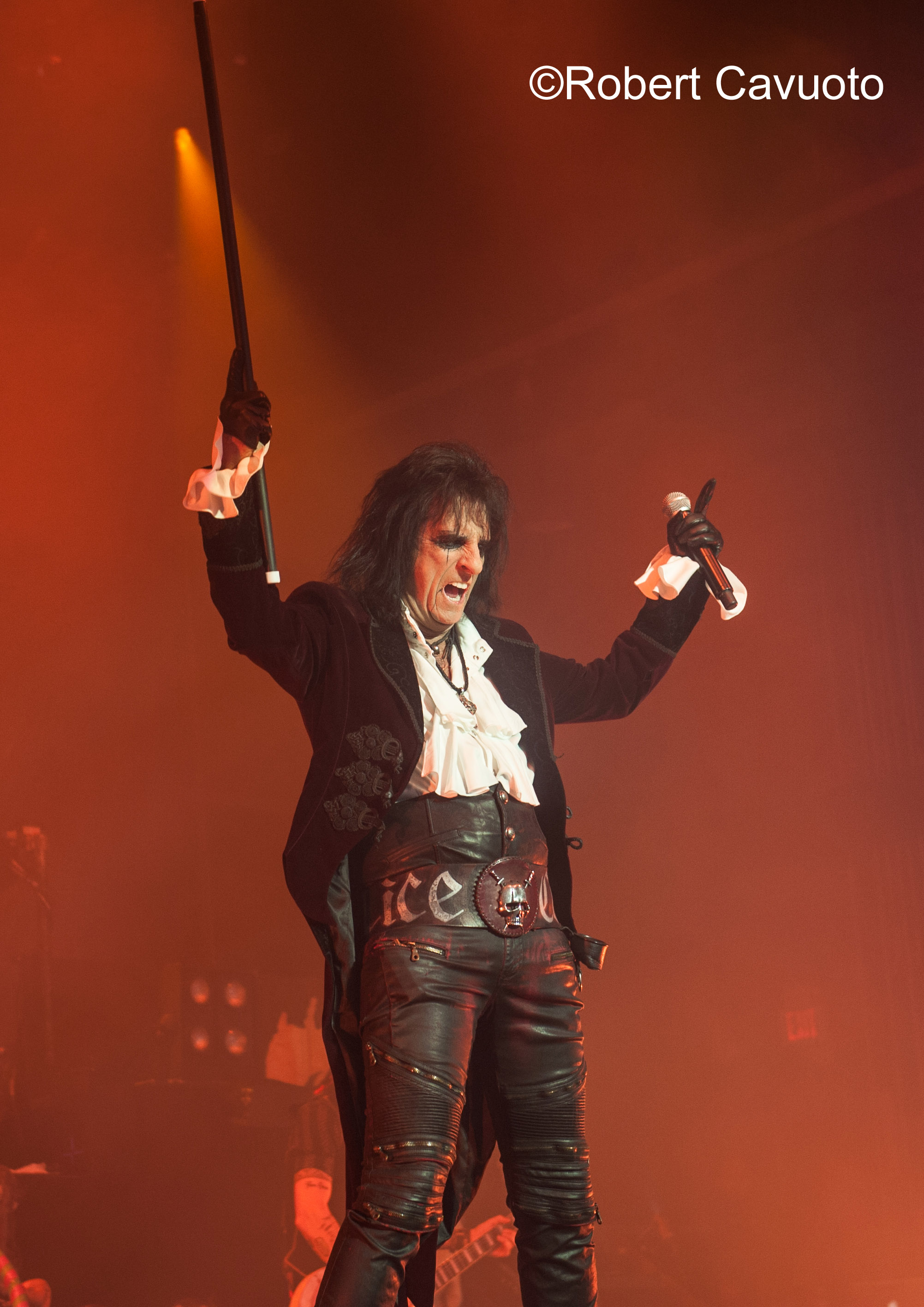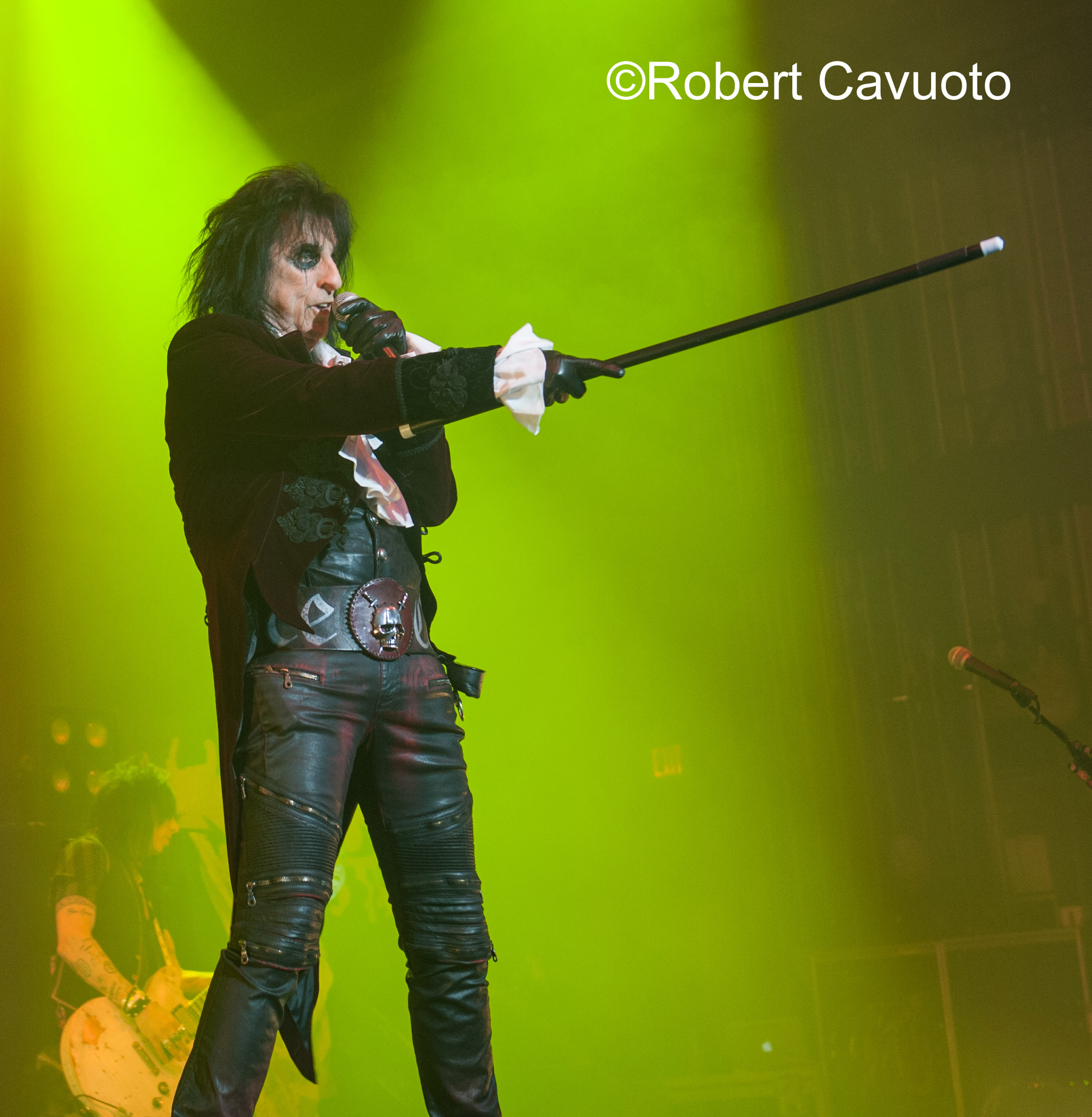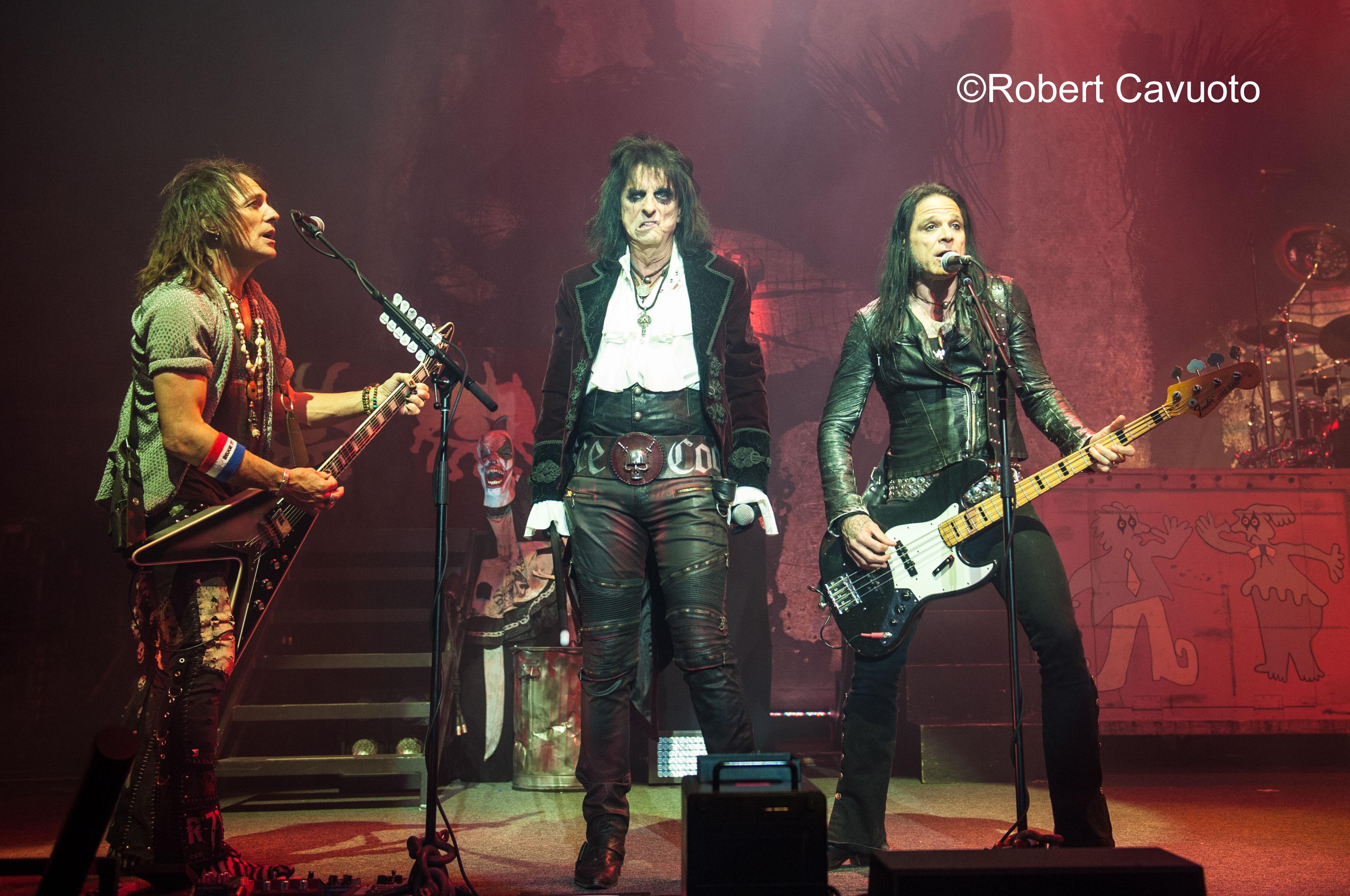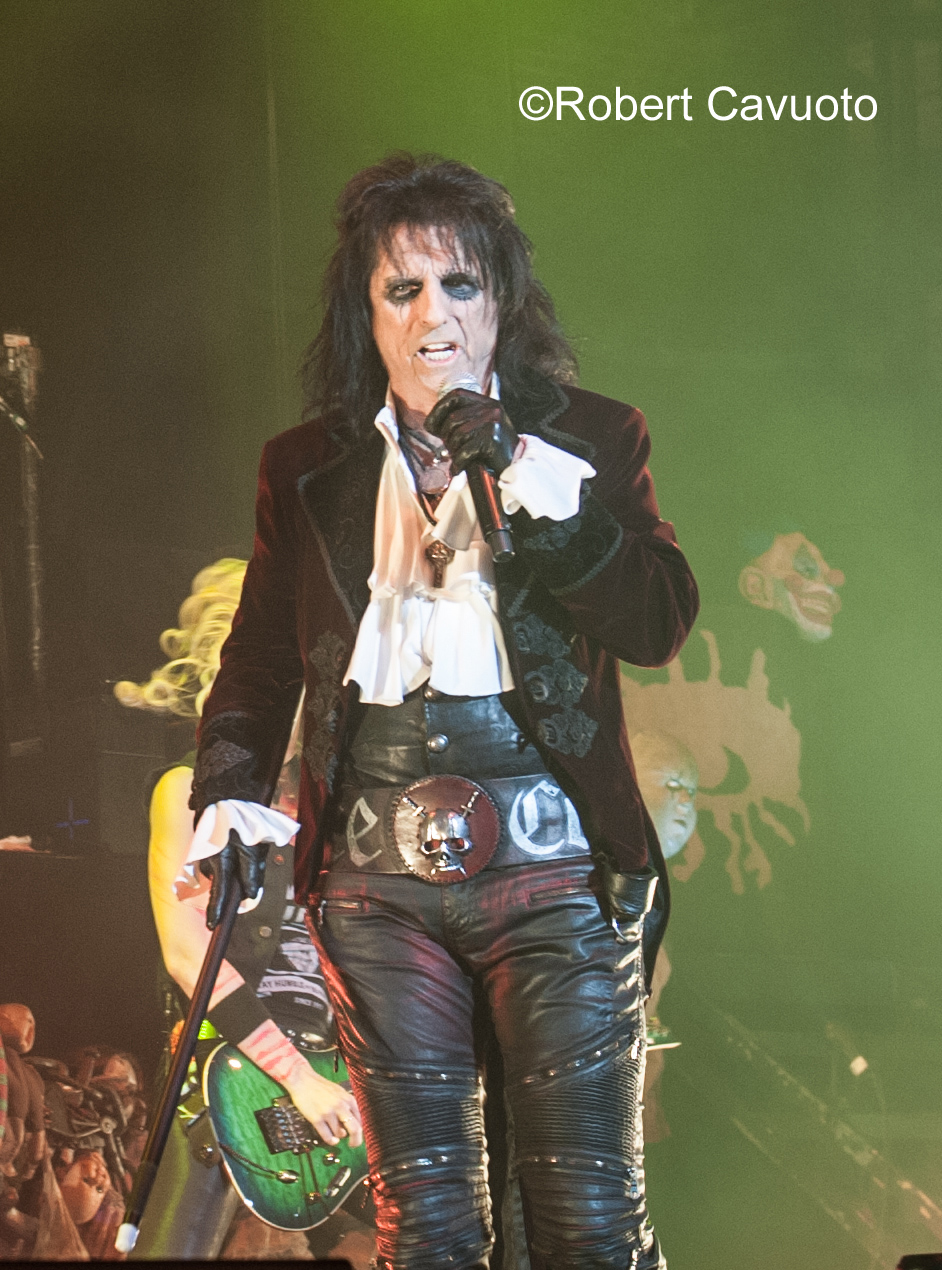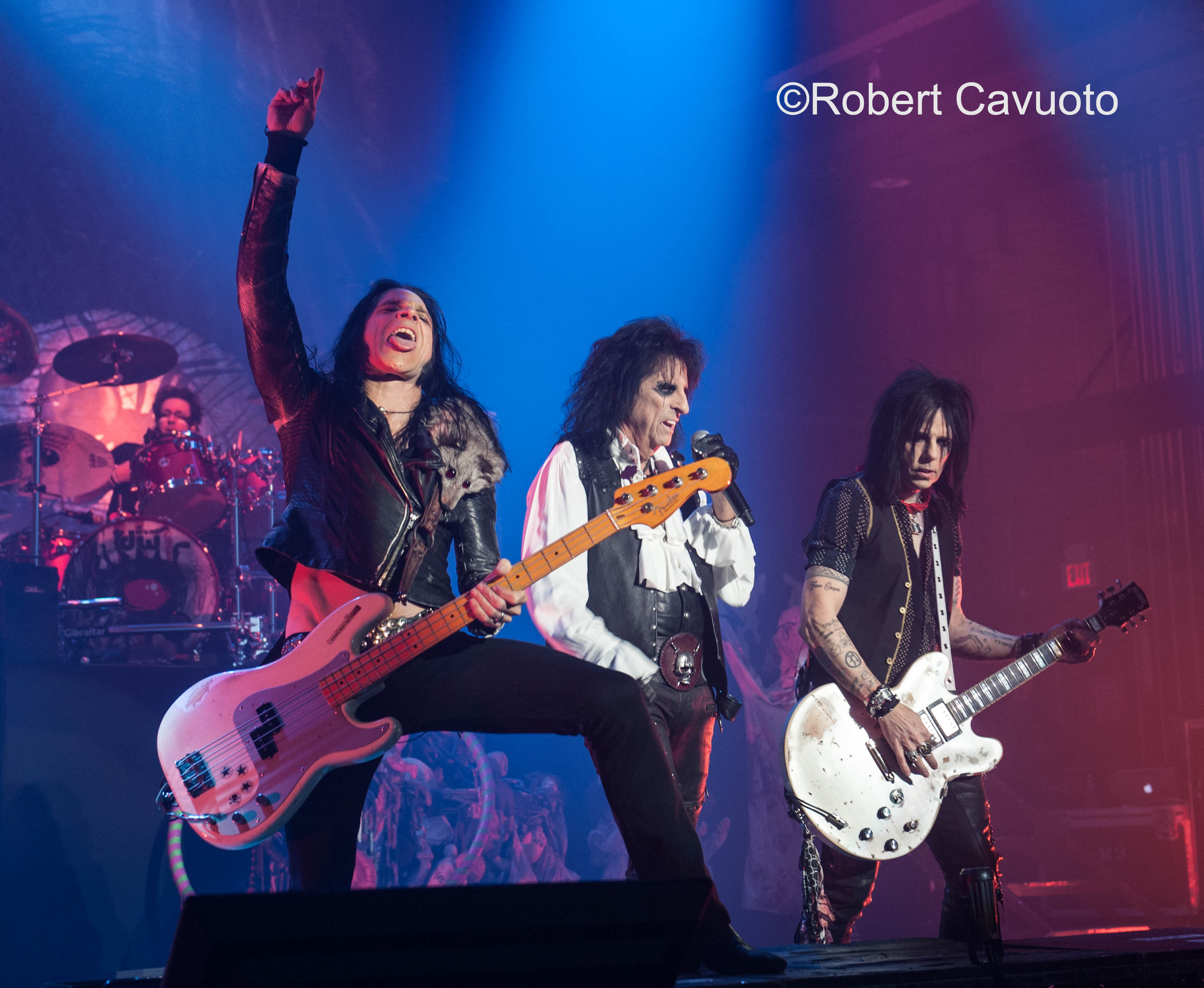 Alice Cooper Live At Bergen PAC in Englewood NJ
Source: Guitar International Magazine